HUNTSMAN SECURITY EXPANSION IN AUSTRALIA
Announcement posted by Huntsman Security 11 Jul 2018
Huntsman Security, a leading vendor in advanced Security Analytics solutions and manufacturer of Huntsman technology increases investment in support.
Sydney, 11 July 2018.  Huntsman Security (https://www.huntsmansecurity.com/) announced today its expansion in the Australian market to support the increasing demand for the ASD Essential Eight Monitoring  solution that gives organisations the ability to benchmark their cyber posture against the Australian Signals Directorate's recommended cyber mitigation strategies.

Martin Buckland has been appointed as General Manager APAC responsible for customer and partner engagement as well as strategic development.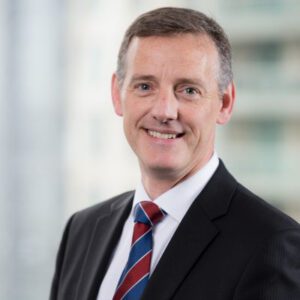 Additionally, following a recent recruitment process, Huntsman Security has increased engineering resources in Canberra to ensure new and existing customer installations continue to receive a high level of local engineering support and training.
"Dealing with the volume and complexity of threats is an increasing challenge for organisations, the exposure to risk is enormous" commented CEO, Peter Woollacott.  "Our customers can be assured that they have on-the-ground local support to ensure they are operating using all available automated functionality.  Face-to-face training is also available for new users of Huntsman technology". 

The ASD Essential Eight Monitoring capability removes subjectivity associated with self-assessment and reporting.  It instantly identifies real-time non-compliance for remediation and saves time, cost and money when compared to manual auditing methods or a breach.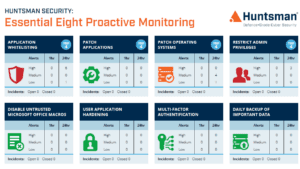 Please contact Huntsman Security at compliance@huntsmansecurity.com for further information.
END
Additional Resources

Download our logo