New Wrecker & Car Buyer in Auckland Offering Ready Cash For Cars
Auckland Car Buyer is announcing new branch & offering cash for cars removal service
Motorists in and around Auckland who have a vehicle they no longer need or want now have a fresh choice for its disposal, thanks to Auckland Car Buyer. This recently launched company is able to buy cars, trucks, SUVs, utes and most other vehicles for ready cash, regardless of their current condition. For people local to the Auckland area, this is a great opportunity to get rid of vehicles which are too badly broken to be worth fixing, or simply a convenient way of making some dollars on a vehicle which is no longer of use. Fast, convenient and offering competitive cash payments, Auckland Car Buyer promises to make selling any vehicle easy and straight-forward.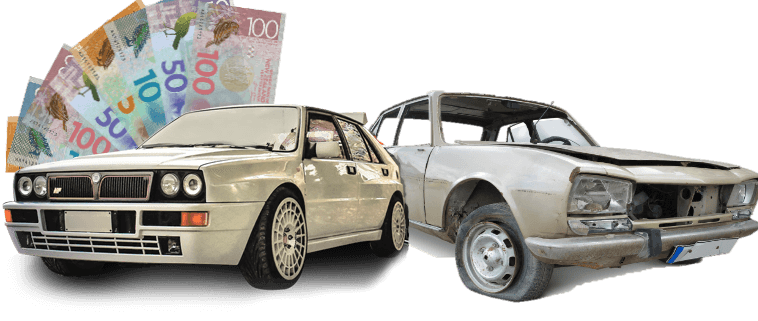 Traditionally, one of the biggest frustrations with selling vehicles through classified ads or online is the amount of time it takes. Not only does listing a vehicle take a considerable period of time, sellers also need to be on hand to answer questions, supervise viewings and otherwise run the process. Auckland Car Buyer offers a faster alternative cash for cars - just give them a call and they can offer a quote then and there, either over the phone or online. Once sellers are happy with the cash sum offered, the deal can be done there and then. A spokesperson for Auckland Car Buyer said: "Our aim is to provide all our customers with the very best prices for their vehicles. No matter what the age or condition of your truck or car, we offer ready cash, free pick-up and a fast, friendly service."
The Auckland Car Buyer company understands how difficult it can be for people to get rid of cars or bikes which are no longer roadworthy. They tend to sit on driveways or in yards, too expensive to fix and yet too broken to be driven to the scrap yard. Auckland Car Buyer will come out with a tow truck and take a vehicle away for no extra charge. This service is a valuable resource for Auckland residents, enabling them to free up space on their property and get their "lumps of junk" removed. For those eager to make a few bucks at the same time as improving the appearance of their outdoor space, asking Auckland Car Buyer to take their old vehicle away could be a good solution.
As a new company, Auckland Car Buyer has considered the whole process of selling a second hand vehicle, looking at ways to speed up and refine the process. This means that only one call is needed to get the ball rolling. The company pays top prices and customers can expect to enjoy premium quotes for their used vehicles. Purchase quotes are free and made without obligation. If sellers accept the quote, the vehicle can be picked up at their convenience. The Auckland Car Buyer tow truck can be scheduled around work or other commitments, ensuring pick-up is easy for all customers. The company is ensured to provide reliable car removal service as every team member is trained. 
The Auckland Car Buyer company offers a great opportunity for owners of old, unwanted vehicles to clear space and enjoy some ready cash. This company removes the need to try to get an inoperable van to the junk yard, or to waste weeks or months trying to sell a vehicle for which there is a limited market. For sellers who have a truck or SUV that's been hogging their driveway for far too long, give Auckland Car Buyer a call and check out their efficient, high-quality service.
Address: 
2/320 Great South Road Manurewa, Auckland 2102
Web: aucklandcarbuyer.co.nz