Town Beach Port Macquarie Buyers Agency Investment Property Services
Announcement posted by StealthMedia 16 Feb 2021
A lifestyle property entrepreneur has launched a range of services aimed at individuals who want to build authentic wealth through real estate in coastal areas such as Town Beach Port Macquarie, NSW.
A range of real estate lifestyle investment and buyer's agent services has been launched aimed at business owners, city professionals, and locals who want to purchase property on the Mid-North Coast of Australia including Town Beach Port Macquarie, NSW.


Find out more at https://davidcgray.com.au

The newly launched services from property entrepreneur David C Gray are reflective of the shifts within the property market including the fact that Port Macquarie has become one of the most searched for suburbs to live replacing Melbourne as the preferred choice.
In addition, the way employees and business owners work has changed significantly over the past 12-18 months. This means that workers have far more freedom and flexibility over where they physically work and when.
This has caused city residents to reconsider where they live as the suburbs can provide an affordable and better quality of life for couples and families. Individuals who move may also feel like they are closer to living the life they have always dreamed of.
As a successful property lifestyle entrepreneur, David is well placed to help individuals realise their investment dreams and build wealth through the purchase of coastal real estate. He provides support through a strategic planning and advice service.
He also offers a buyer's agent service, which is ideal for those who live in the city and do not have time to travel frequently. Potential buyers can trust David's 20 years of real estate business experience to help them find the property that matches their essential criteria.
David understands how to utilise the property market as an investment to help clients build wealth and achieve their ideal lifestyle.
As well as a buyer's agent service, David and his team offer property management services including finding quality tenants across Port Macquarie in a bid to help investors achieve the best possible return on their investment.
A spokesperson said: "Property investment is a proven vehicle to transform your lifestyle and build authentic wealth."

On a recent podcast "Thinking outside the box with Gavin Rubinstei‪n‬" Oliver Lavers talks about how David Gray mentors him and gives him advice on all things real estate. The host Gavin Rubinstein stats "Dave is under the radar, he's like a mogul, he's got 8 offices and a smart guy"

"Dave is a proven property entrepreneur and thought leader who teaches clients how to build their ideal wealth and lifestyle through property," they added.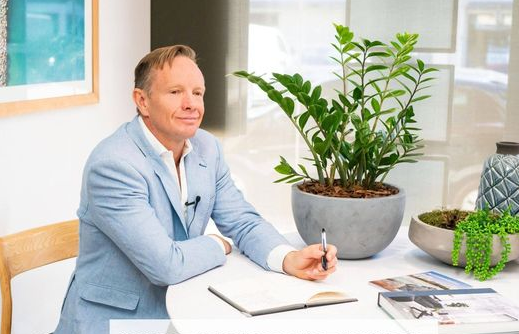 Company: David C. Gray
Contact Name: David C Gray
Email: david@idealpg.com.au
Phone: +61-410-546-547
Address: 62 Clarence Street, Port Macquarie, New South Wales 2444, Australia
Website: https://davidcgray.com.au/
Additional Resources

Download our logo
Attachments