Nicky Hilton Stuns on Cover of RETREAT Magazine
Announcement posted by Retreat Magazine 06 Aug 2021
RETREAT Magazine's Issue #22 has landed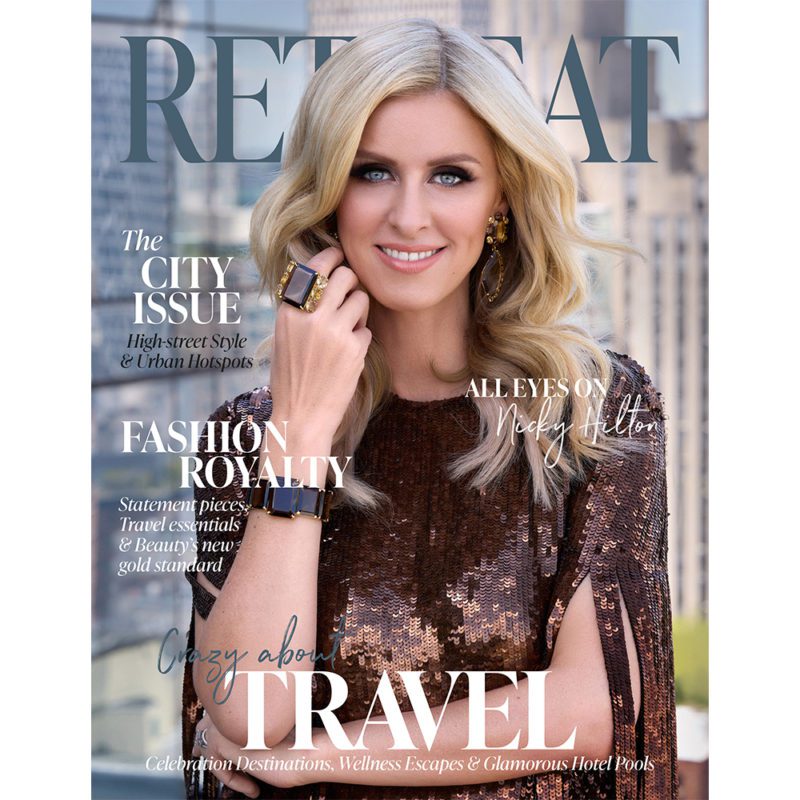 Nicky Hilton stuns on the September cover of RETREAT Magazine. The epitome of city-chic and a true jet-setter, Nicky is passionate about her travels and she knows how to do it in style. We had the pleasure of sitting down with Nicky to find out how she is handling parenting through the pandemic, what keeps her family so close and what (and where) is next for the fashion mogul!

If you're planning a city trip or just living vicariously like us, this issue has Nicky's recommendations on where to stay, where to shop and how to dress like a local. And along the way, be sure to glean her tips and tricks for packing and travel beauty hacks.
From the east coast to the west, RETREAT has edited the trends and sartorial vibes that need to make it into your wardrobe and suitcase this season! Dressing for beach holidays may be simple – kaftan, sandals, straw hat – but city attire requires a much savvier wardrobe. For this issue, we have travelled the globe to bring the coolest city styles and where to flaunt them. If you're staying close to home, we have all the inspiration you'll need to dress like you're on vacation, even when you're not. The issue also features Carmella Rose in Los Angeles capturing California-cool, the best urban city hotels and the best hotel poolside escapes – paired of course with the perfect resort wear.
Ready, Set, Jet! This issue is filled with the best eye candy for your wanderlust!
Get the Issue Here https://retreatshops.com/collections/retreat-magazine/products/single-issue
Media Contacts
Additional Resources

Download our logo