Fresh Soup Brand DariKay Rebranding to DARI'S
Announcement posted by DARI'S 14 Sep 2021
Australia's leading freshly made soup brand DariKay is changing its name to DARI'S

FRESH SOUP BRAND DARIKAY REBRANDING TO DARI'S 
Australia's leading freshly made soup brand DariKay is changing its name to DARI'S, with a brand-new look including a new logo, colours, and new 'Feel at Home' tagline.  
The rebranded DARI'S Soups will start to appear in Woolworths chillers in September, followed by Coles and independent retailers from November, phasing out the old DariKay packaging through a gradual roll-out.  
The rebrand from DariKay to DARI'S celebrates the real people behind the soups – Dari and Yehiel Kaplan and family. The couple started their Dari's Kitchen food business in their home kitchen in 2004, beginning with Pilpel dips, followed by DariKay fresh, small batch soups in 2007, which has grown to become Australia's top chilled soup brand.  
All soup recipes are developed, tried, and tested by Yehiel, using his skills as a chef to create a range of flavours to suit different taste preferences and dietary needs. The soups are stocked by major supermarkets and independent retailers across Australia. 
Dari Kaplan, co-founder, says: "Our soup rebrand to DARI'S is a big change but a very exciting one. We felt that DARI'S better connects us to our consumers, it lets people know that a real family is making these soups, to our recipes, just like we do at home.  
"It's the same DariKay soup that people know and love – the flavours, size, and ingredients are exactly the same - but with a new look and a new name, that reflects who we are." 
A major part of the rebrand is the launch of a new website, www.darissoups.com.au, which has photographs from the Kaplan family albums and tells the story of how Dari and Yehiel's business began. 
Dari adds: "People can now get a glimpse into our family and how we started all those years ago, with our children as our taste testers, and our little kitchen blender. We're very proud of how we started because that is how we got here. We hope that when people share a DARI'S soup, they feel the love and care of our family, because that's what we're all about, and that will never change." 
The flavours of the new rebranded DARI'S Soups will remain the same as the current DariKay soup line-up. There are 13 fresh soups in the range including vegetarian, poultry, meat, and seafood varieties, with gluten-free, dairy-free, and preservative-free options.  
The soups are made in small batches at the family's kitchen HQ in Marrickville, New South Wales, using carefully selected quality ingredients such as free-range chicken and aged beef brisket. Flavours in the range include Chicken Noodle, Chicken & Corn, Beef & Barley, Mushroom, Lentil, and Spicy Prawn. 
For detailed nutrition information, soup ingredients, stockist details, and soup FAQs, visit www.darissoups.com.au. DARI'S Soups are 550g and have an RRP of between $6 and $9 depending on individual retailer pricing and offers. 
ENDS  
Press information: Nevo Kaplan, Marketing Executive, Dari's Kitchen. Tel: 02 9557 3337, Email nevo@dariskitchen.com.au
·     About Dari and Yehiel Kaplan:  
Dari and Yehiel Kaplan are the founders of the Dari's Kitchen food company and its brands: Pilpel Fine Foods, Dari's Table, and DARI'S Soups (previously known as DariKay), which are sold across Australia in Coles and Woolworths supermarkets and independent retailers.  
The couple started their business at home in 2004, using Yehiel's expertise as a chef and his food industry experience in restaurants and catering to create their highly successful Pilpel dips range. Expansion into soups followed, with DariKay soups launched in 2007.  
After years of organic growth to become the top chilled soup brand in Australia, DariKay soup is now being rebranded to DARI'S, to represent the family at the heart of the company. For more information, visit www.darissoups.com.au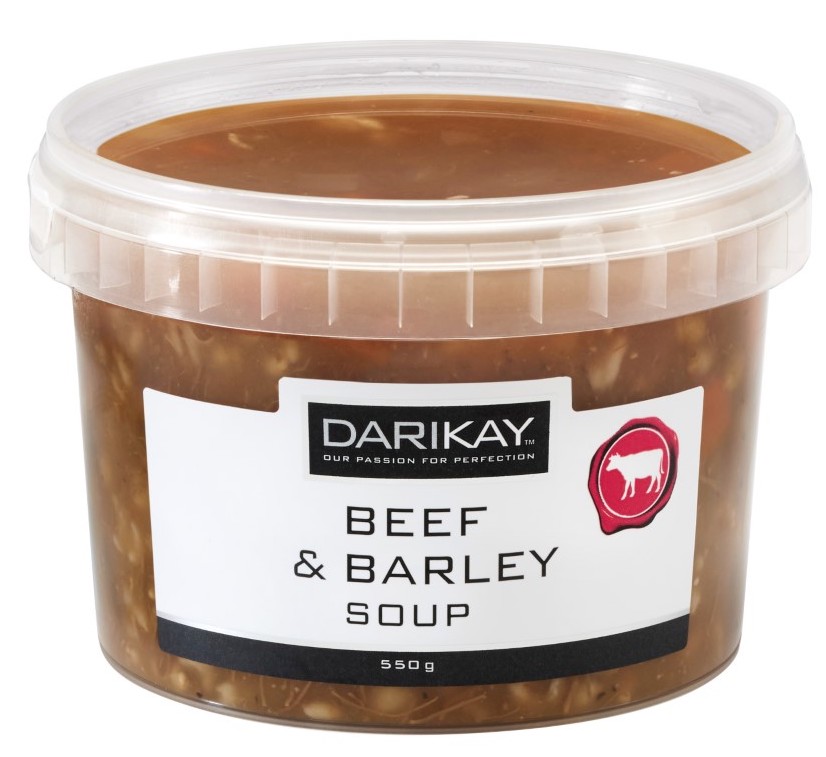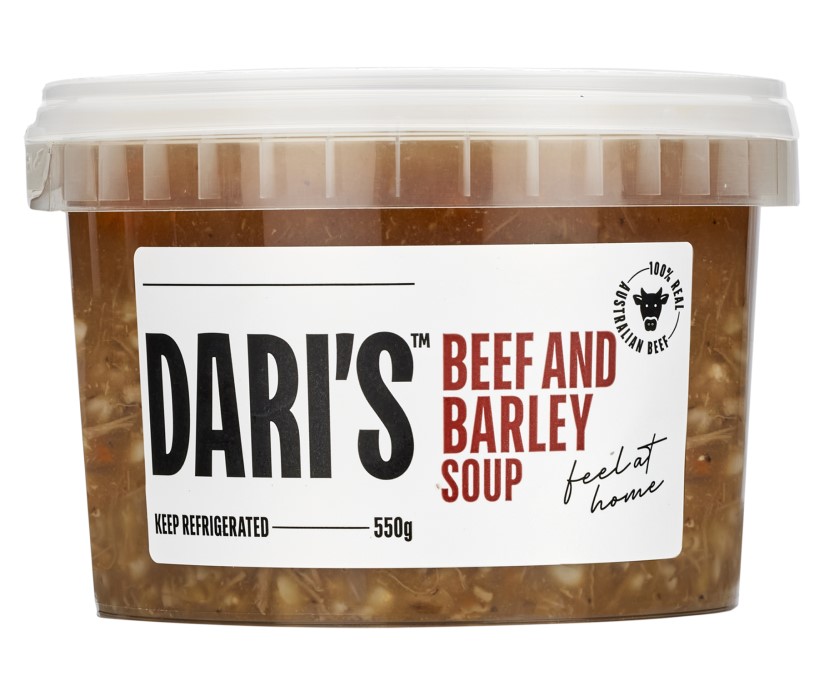 Additional Resources

Download our logo