Influencing Insider Celebrates 100 Episodes With 3 Big Names of Lifestyle Journalism
Announcement posted by Influencing Insider 21 Sep 2021
The special episode goes live this Wednesday 22 September at 2pm (AEST)
Influencing Insider helps communications professionals and journalists work together in a exclusive 15 minute interactive webinar format.

Every week for the past 3 years we interviewed the best journalists in Australia and New Zealand LIVE, asking them how they like to be pitched with stories and build relationships with marketing and PR professionals.

To toast to 100 episodes of amazing guests, the Influencing Insider team is holding a special roundtable with three of the biggest names in lifestyle journalism!

Clare Stephens from Mamamia, Julia Naughton from The Sydney Morning Herald and Gabriella del Grande from Are Media join us to discuss the changes in Lifestyle PR we've seen in the last two years and what's to come in 2022.

They will also tell you the best ways to work with them and take your questions LIVE!

This will be popular, so please save your spot by registering below: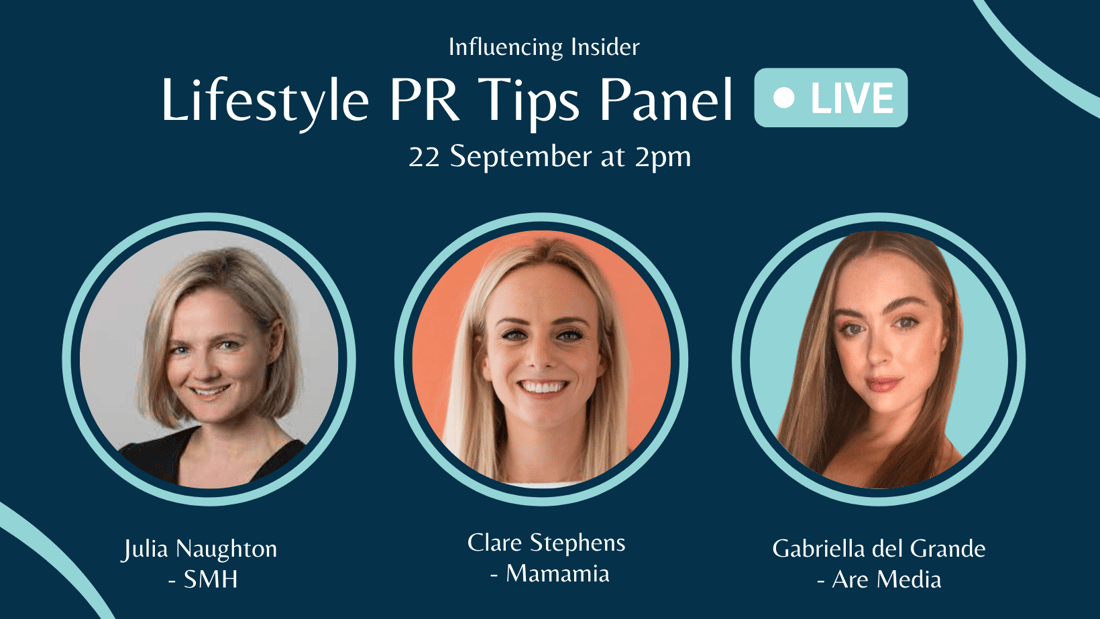 Curious? Check out our 2020 highlights to see some past guests of Influencing Insider.

If you would like to access all 95+ episodes of Influencing Insider, simply register to Influencing.com for FREE.

We hope to see you on Wednesday!
Additional Resources

Download our logo