Did you get a Handy on Valentine's Day?
Lovatts give commuters a welcome relief
Central Coast rail commuters were feeling the love on Valentine's Day when Lovatts Media Group gave away over 500 Handy puzzle magazines and pencils to train passengers as they embarked on their daily commute from Gosford to Sydney.
A Lovatts cupid braved the early morning chill to bring a few smiles to commuters, wishing them a Happy Valentine's Day.
Those lucky enough to be struck by Cupid's arrow each received a copy of the magazine to stir the senses on the early morning trip, with one lucky recipient also winning an edible bouquet of 24 chocolate roses.
Amanda, 24, said: "It was a bit of a surprise to see a grown-up cupid, but I have my fingers crossed to win this delicious chocolate bouquet".
Brand Manager Dominic Lovatt was on hand to speculate about the potential for a railway romance: "Over the years we've heard from hundreds of couples who have bonded over a mutual love of solving puzzles. Forget the clichéd flowers and champagne, the key to a long-lasting relationship is a sharp intellect and a shared passion."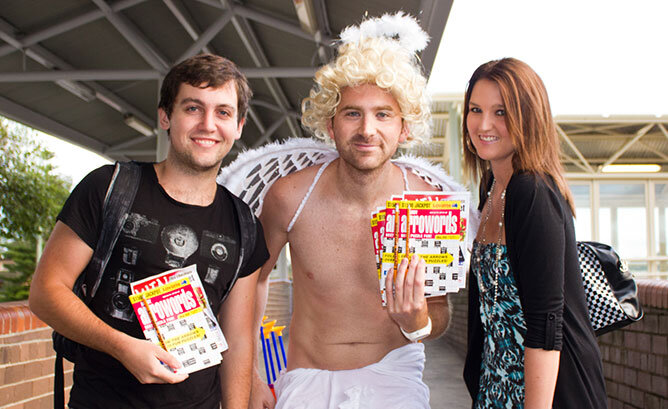 Follow Lovatts on Facebook and check out their range of magazine titles on their website.