The Art & Technology of it all
Sydney Residents Strange Journey from Rock Music to Cartoon Publisher
SYDNEY, NSW, May 27, 2013 (eReleases) –Art & Technology announce the publishing of a car cartoon eBook combining the middle aged car humor of Topgear, Classic Restos, Gasolene, Dream Car Garage and car cartoons inspired by the 60s Ed Roth and Dave Deal, in the high technology eBook format.
"Publishing an eBook to the world is now simple, free and anyone with the will, and an Internet connection, can do it. It is writing the book and editing that is still hard." 
From very high technology music production system design to funny cartoons, from Australia to Japan and back, Sydney owner of Art & Technology, Adrian Bruce and has covered some ground.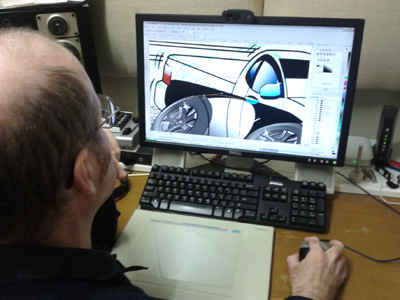 After years of consulting in electronics, software and design, 15 years in Japan at the Roland Corporation, and originally involved with the world changing Sydney based sound sampling musical instrument, the Fairlight Instruments CMI at the start of the 80s, he has now written, illustrated and published an eBook of Car Cartoons and How-To: "Hot CAR-toons, Dudes, Dudettes & Stuff At the Heavy Metal Garage".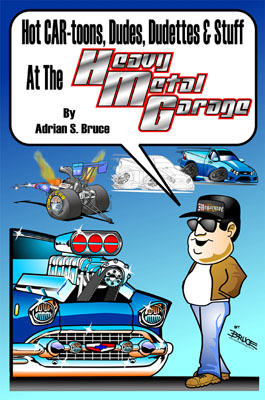 "I have always drawn, been involved with making things and recording music".  Even during  when the machines he designed were being used on Johnny Farnham's "Whispering Jack", Iva Davies "Great Southern Land", ZZ-Top albums, and much of the movie soundtrack work of Hans Zimmer, to name but a few.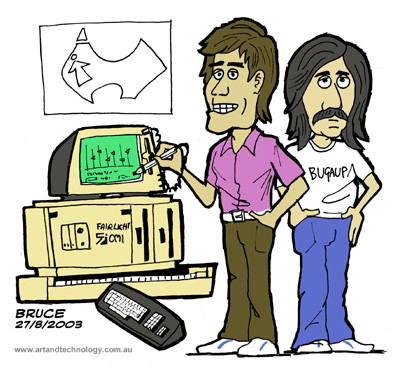 "I have now been doing commissioned illustrations for over 20 years." A request from a Canadian Motorsport magazine started the commercial work, and has continued; now mostly doing vector based illustrations.  But we still do technical projects as they come along.  Producing an eBook is very similar to producing a website. The free Sigil EPUB Editor was used in developing the book.

"We would very much like to do an eBook combing music with the text and illustrations. Maybe next time."   

The eBook costs as much as a cup of coffee and is readable on any Smartphone or computer with the free Kindle App and is available at  http://www.amazon.com/dp/B00CN305BQ
About Art & Technology

Art and Technology is a multi-disciplinary consultancy providing design solutions in art, technology and the combination of the two.