Greentree announces special offer for it's eBusiness modules for Greentree Software
Star Business Solutions working with Greetree and their eBusiness Modules

"Special eBusiness Offer"
Ever said "I would like to 'e' enable my company so I can interact with our customers,

suppliers and employees more cost effectively" ?
Greentree can truly make a difference in helping you achieve this.
Hundreds's of Greentree customers have been communicating electronically with their stakeholders taking advantage of the fantastic functionality Greentree eBusiness modules offer – here is what some of them have had to say:
"Greentree runs our entire online business and has enabled us to achieve outstanding cost and business process efficiencies. As a result, we're optimally positioned to accommodate future growth and maintain our position as Australia's No.1 wholesaler in our industry sector." Andrew Wightman, Business Owner – Print Blocks
"Our team now has a better feel of what they are ordering and the management is aware of ordering levels and costs. We have reduced the restocking fees as we have been able to eliminate errors," Wilma Smith on eRequisitions, Financial Accountant - RJ Hill Laboratories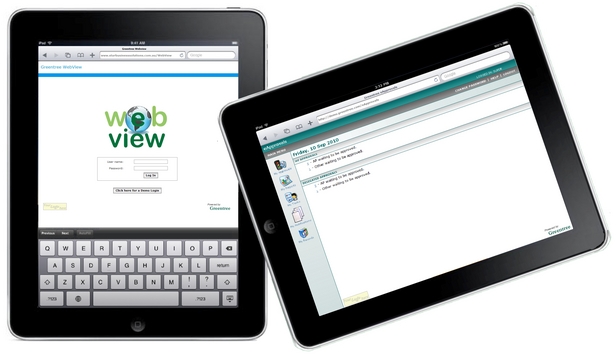 "When Greentree's WebView was released, Patton saw this as an exciting opportunity to give all staff access to view and query the valuable real-time data held within Greentree from any location via the web portal." Phil Hitchins, General Manager – Patton Refrigeration on Greentree's WebView
"We started offering clients web access last year and it has been a great success," "Now our clients can see the benefits of the system for themselves." Bill Wu, Paramount Services on Greentree's eService Portal
I am sure that you would like to be in a position to say such positive things. With thiscampaign you can be in that position. Your business may get such outcomes if it had internet enabled components. Should you take advantage of this offer you could be in that position.
To help you become 'e' enabled we are running a campaign in conjunction with Greentree for10 eBusiness modules for a short 3 month periodfrom 1 October – 23 December 2010.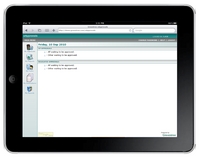 So what is our offer?
As an incentive to purchase Greentree eBusinessmoduleswe will be offeringattractive discounts:
Purchase any eBusiness module and receive a 30% discount off the normal retail price.

Purchase any eBusiness module and send us an acceptable 150 word quote about what Greentree has done for your business and receive an additional 10% off i.e. 40% discount.

Purchase any eBusiness module or combination of e-modules, provide an acceptable 150 word quote and give names and contact details of 3 companies that might be interested in purchasing Greentree to receive an additional 10% off i.e. 50% discount.
Are you ready to liberate your business with eBusiness modules?
If there is any aspect of thiscampaign that you are unsure on or need greater clarity,please do not hesitate to contact myself, your Star Business Solutions specialist Greentree Consultant or one of our Business Development Managers:
Ken Dodds: NSW & ACT- 0413 676 721
Ian Dunne : Victoria- 03 8415 8315
Bob Scarce: South Australia- 08 8233 5890
Trish Hall CA
Chief Executive Officer
Note:
The 3 companies being referred need to have been qualified and contacted by yourself first and then an introduction to an executive level person must be provided to Star. The 150 words and 3 Company contact details must be given in conjunction with the e module order.
1st year Greentree maintenance for the eBusiness modules under this campaign is based on the discounted price. Ongoing maintenance renewal however, will be calculated on normal retail value of the software.
Melbourne: (03) 8415-8315
Sydney: (02) 9499-3377
Canberra: (02) 6243-3611
Adelaide: (08) 8233 5890
Fax: (03) 8415-8333
Email:sales@star.cd